The AAAI-21
Workshop on Content Authoring and Design (CAD21)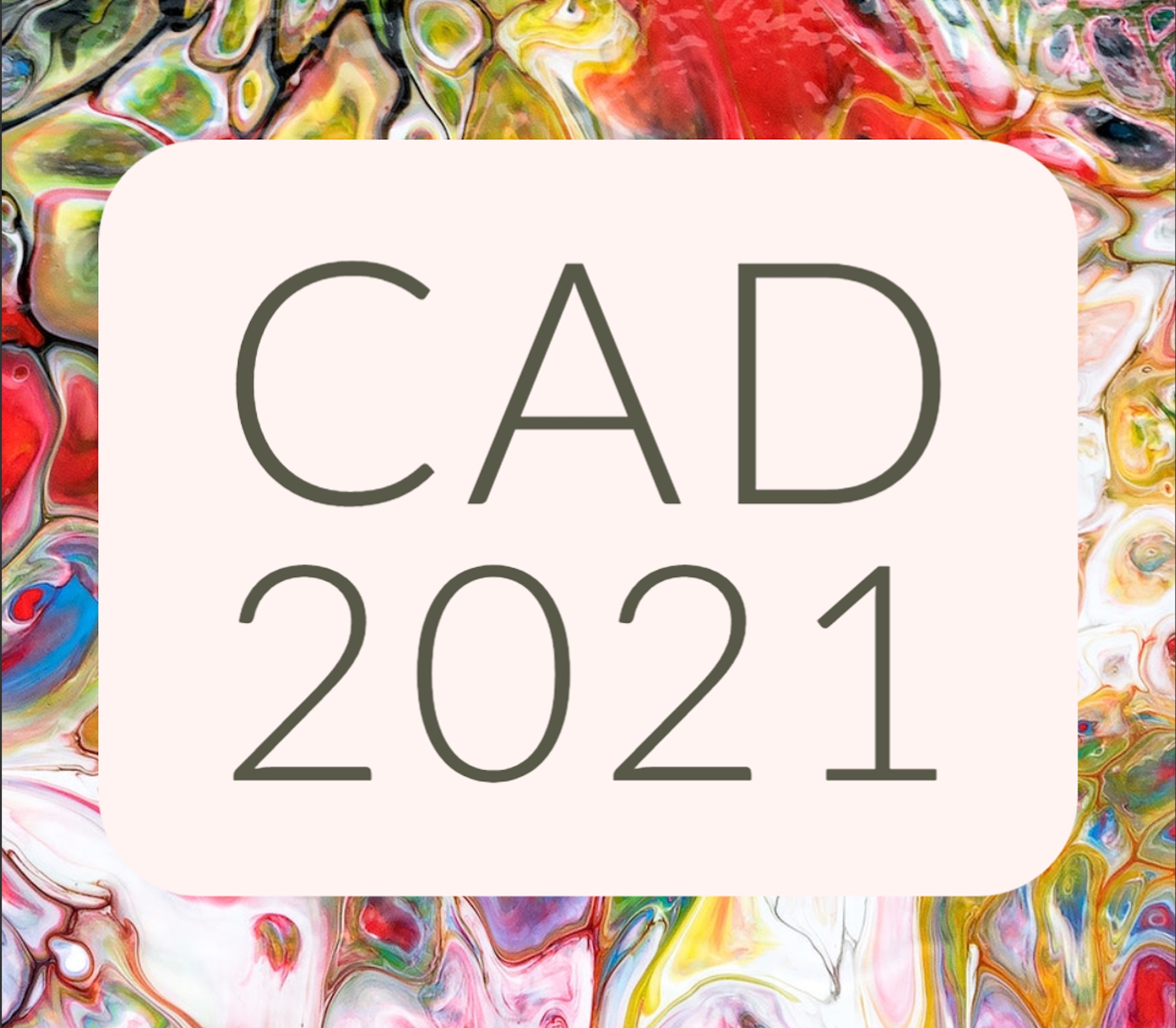 In visual communication, a wide range of design components are typically used to increase the comprehension of content and to convey the author's intent. Different authoring and graphic design applications perform automatic design assistance that include images and text in different forms and shapes. However, a majority of publicly available tools are mainly driven by some basic heuristics in assisting users during authoring. Recent works in the area started to employ AI-based models to assist users during authoring by recommending appropriate design components based on the content. Considering a wide range of applications, and their unique challenges, this interdisciplinary area hasn't been fully studied and has little cross-disciplinary collaboration.
Our workshop focuses on the design aspect of any kind of content, including but is not limited to articles, news, social media posts, presentation slides, flyers, posters, and advertisement. This will be the first workshop on AI-assisted design and authoring.  The goal of the Content Authoring and Design workshop at AAAI is to engage the AI and NLP community around the open problems in authoring, reformatting, optimization, enhancement and beautification of different forms of contents from articles, news, presentation slides, flyers, posters to any material one can find online such as social media posts and advertisement. Content Authoring and Design refers to the interdisciplinary research space of Artificial Intelligence, Computational Linguistics, and Graphic Design. The area addresses open problems in leveraging AI-empowered models to assist users during creation by estimating the author/audience needs so that the outcome is aesthetically appealing and effectively communicates its intent.
Research related to the scope of the problem is emerging and thus the workshop will allow researchers interested in this area, and those already engaged in the topic to come together and share recent work. As an outcome of the workshop, new AI application tasks will be introduced to the community as well as state-of-the-art ML techniques and data resources. We plan to publish a survey paper describing the insights gained from the submissions. The workshop program will also include a shared task focused on "Predicting Emphasis in Presentation Slides". This shared task builds on our recent SemEval 2020 shared task on "Emphasis Selection in short texts", which attracted 197 participants and received submissions from 31 teams. Unlike most existing works on slide generation, the shared task emphasizes on the design aspect of presentation slides and efforts to automate the task.
The goal of the workshop is to gather insights from Artificial Intelligence, Computational Linguistics, Graphic Design and Creativity, Marketing Science, E-learning, as well as Social Media Analysis for content presentation enhancement, specifically, user-generated content, text in online marketing and education.

We invite thought-provoking submissions on topics including (but not limited to) text and multimedia content analysis, AI-assisted content authoring and design, understanding of congruent or user-friendly design, applications of design-based language processing, User-subjective approaches, Marketing, and brand alignment. Specific topics in this field include:
This research space is highly interdisciplinary. The study of the interrelationships between the computational analysis of content (text and language, in particular) and their applications in design is a recent and open research area.
Format
We will hold a 1-day workshop where approximately two-thirds of the time will be devoted to presentations of regular workshop submissions and an invited talk. The rest of the day will be devoted to the shared task overview and papers.
We encourage 2 types of submissions: archival submission of novel and unpublished work, and non-archival submissions that present recently published work.
Archival submissions:
Submissions should report original and unpublished research on topics of interest to the workshop. Accepted papers are expected to be presented at the workshop and will be published in the workshop proceedings. Archival submissions accepted for presentation at the workshop must not be or have been presented at any other meeting with publicly available proceedings.
Non-archival submissions:
We welcome submissions of a one-page abstract describing work recently published but that is of relevance to the topics of the workshop. The goal is to increase the visibility of work in this emerging area and facilitate researchers and practitioners with common research interests to meet each other and learn about efforts in this space.
We welcome long (up to 8 pages), short (up to 4 pages) and one-page abstracts. Long/short paper submissions must use the AAAI official templates. More information about submission formatting can be found here. 
Submission website: https://www.softconf.com/l/cad21
Paolo Rosso
Esaú Villatoro
Rajiv Jain
Vlad Morariu
Sungchul Kim
Handong Zhao
Lidan Wang
Vishwa Vinay
Matt Fisher
Nanxuan Zhao
Rynson W.H. Lau
Carlos Bobed
Gerard de Melo
Zhouhui Lian
Nam Wook Kim
Ying Cao